How can you learn faster using technology? Surely it's all about driving around as much as possible? At Drive 321, most of your time during your driving lessons in Northampton will be practical based. However, from time to time your instructor will stop for a 2-3 minute break to analyse your performance; helping you visualise, understand and reduce repetitiveness.
Understanding is the key and our goal is to target and strengthen weaknesses in your driving knowledge so you are more competent and less reliant on your instructor. Using technology, you will learn faster and smarter. The Drive 321 app gives you access to exclusive content such as driving tips and tricks. After all, the sooner you understand it all and don't rely on your instructor, the sooner you are ready for your driving test!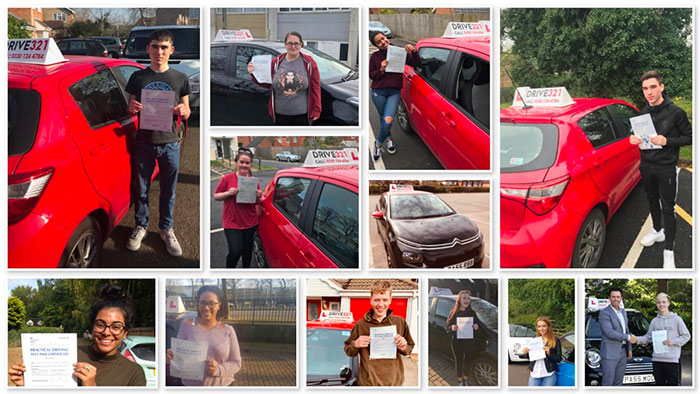 Why DRIVE 321 Driving School in Northampton?
Over 1,000 pupils have passed with our driving school in Northampton.
Local driving instructors in Northampton who follow a code of conduct which protects the consumer - find out more.
Exclusive access to our app - find out more.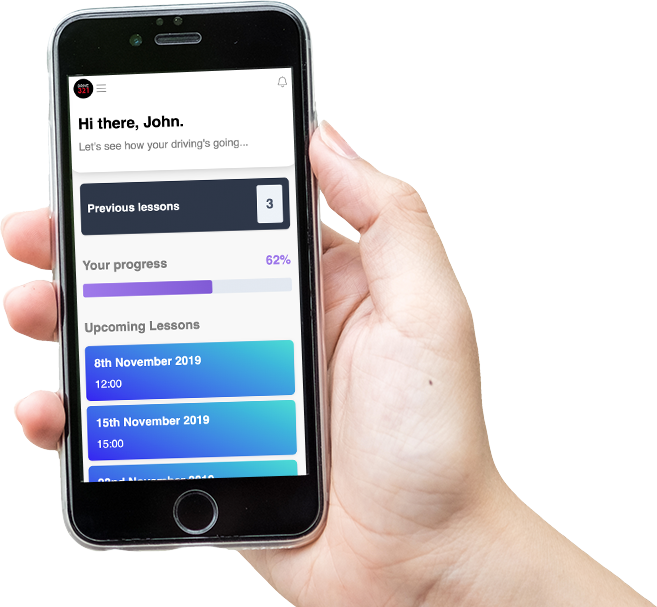 Learner statistics for Drive 321 Northampton
In the last 30 days
29
Number of learner drivers who passed in Northampton
5
Number of perfect/zero minor passes
26
Average hours to pass with us in Northampton
29
Pass photos uploaded to social media
237
Total passes in Northampton this year
Driving test tips for Northampton
Nearest driving test centres to Northampton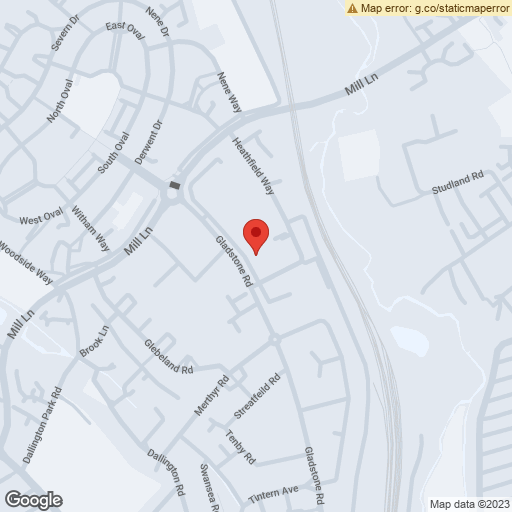 Northampton
Gladstone Business Centre, Northampton, NN5 7QA
2.1 miles away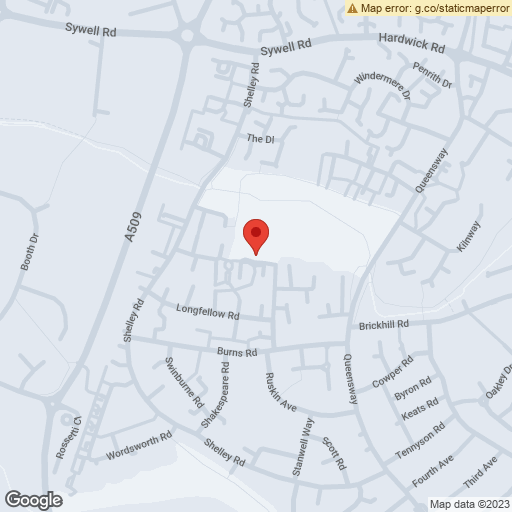 Wellingborough
Glamis Hall, Wellingborough, NN8 3RU
6.7 miles away
Have a question about learning to drive in Northampton?
Frequently asked questions in Northampton
Can I choose where I get picked up for my driving lessons in Northampton?
Yes you can, our driving instructors aim to be as flexible as possible to fit around your busy schedules. Your driving instructor will be more than happy to pick you up and drop you off at a location of your choice, as long as you let them know in advance so they can factor it into the lesson. Many of our pupils have their lessons start when they finish work or school and end their lessons back home, we are happy to do whatever suits you.
Are your driving instructors in Northampton all qualified?
Yes, all of our driving instructors in Northampton are fully qualified and personally approved by us. We have a number of Grade A driving instructors in Northampton so you will be receiving the highest quality level of teaching in the area. We are a driving school you can trust, we will never sub your lessons out to instructors we don't know. All of our instructors are dedicated to DRIVE 321 and follow our code of conduct which ensures all instructors are meeting our high standards.
Do you offer intensive driving courses in Northampton?
Yes we do offer intensive driving courses in Northampton. Intensive driving courses are one of our many specialities, with pupils passing in as little as 1 week! We tailor our courses to each pupil based on their needs and abilities, this helps them to learn effectively.
Is there a driving test centre in Northampton?
Learning to drive in Northampton, you have your pick of driving test centres. There is a driving test centre located directly in Northampton at Gladstone Business Centre. You also have nearby test centres in Wellingborough and Kettering to choose from too! It's helpful if you decide on a test centre fairly early on so that your instructor can tailor your lessons around the test centre you choose and show you the test routes.
Do you have DVSA approved driving instructors in Northampton?
Yes, all of our driving instructors in Northampton are DVSA approved and also personally approved by us as a driving school. We have many years of experience in the industry and only use the highest quality driving instructors. Our expert driving instructors adhere to the strict DRIVE 321 code of conduct to be able to join us as an instructor and we regularly monitor instructors to ensure they are sticking to this.
Will I be given any help with theory training?
We provide our pupils with all-round support, both in and outside of lessons. The DRIVE 321 app has a whole host of resources and theory training tools for you to use for free when learning with us! Your instructor will also regularly ask you how your theory training is going and may even ask you a few questions to test your knowledge during your lessons. Many of the questions you will come across when practicing for your theory test will be things you learn while you're actually on the roads so you may be surprised how quickly you feel ready for your theory test when you start practical lessons.
Areas we cover near Northampton
If you do not want to take your driving lessons in Northampton, we also cover the following areas.