Bring your driving lessons in Milton Keynes into the 21st Century by choosing Drive 321. Our driving instructors believe in making use of the newest, up-to-date technology to enhance their teaching and your learning, to help you pass your driving test in no time. Your driving instructor will provide feedback via the app after each lesson and you can track your progress. You will also be able to view exclusive content such as videos, tips and advice.
Whether it's analysing your drive across the notorious Roman Roundabout in Bletchley or figuring out which lane to be in on one of Milton Keynes' many roundabouts. Our driving instructors have all they need with our exclusive Drive 321 app and their extensive local knowledge of the roads, they'll have you joining our high first time pass rate in no time.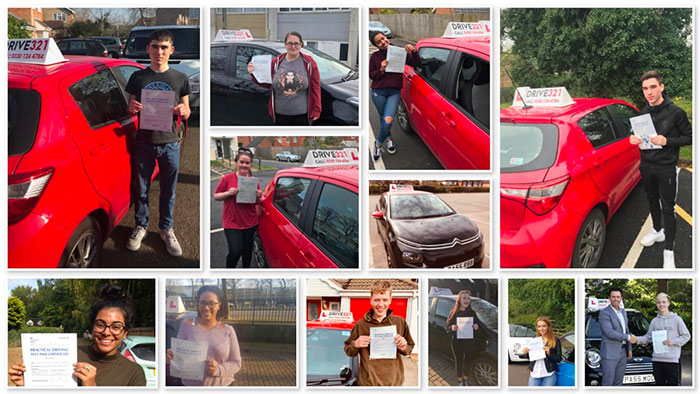 Why DRIVE 321 Driving School in Milton Keynes?
Over 1,000 pupils have passed with our driving school in Milton Keynes.
Local driving instructors in Milton Keynes who follow a code of conduct which protects the consumer - find out more.
Exclusive access to our app - find out more.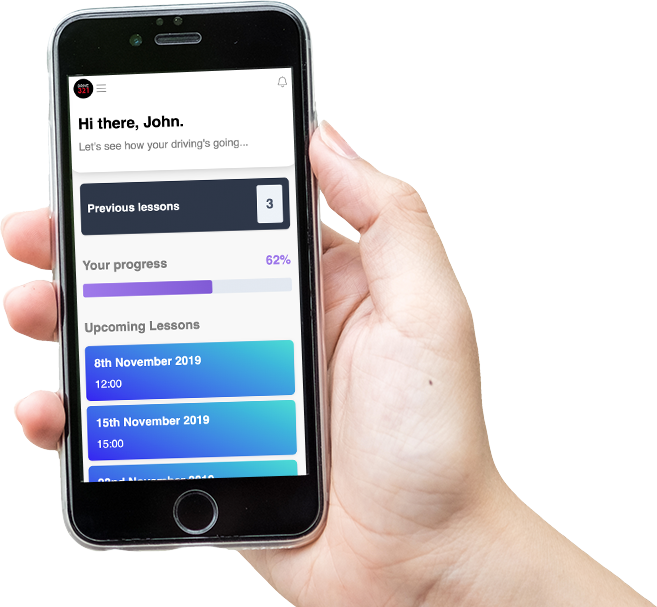 Learner statistics for Drive 321 Milton Keynes
In the last 30 days
15
Number of learner drivers who passed in Milton Keynes
5
Number of perfect/zero minor passes
26
Average hours to pass with us in Milton Keynes
15
Pass photos uploaded to social media
98
Total passes in Milton Keynes this year
Driving test tips for Milton Keynes
Nearest driving test centres to Milton Keynes
Bletchley
Block 4, Government Buildings, Bletchley, MK3 6DH
6.3 miles away
Leighton Buzzard (Stanbridge Road)
Leighton Road, Leighton Buzzard, LU7 4QG
12.4 miles away
Cardington
Cardington Training Establishment, Cardington, MK44 3EQ
12.7 miles away
Have a question about learning to drive in Milton Keynes?
Frequently asked questions in Milton Keynes
What can I expect from my driving lessons?
Your driving lessons with DRIVE 321 will be strategically planned and organised to help you get the most out of every lesson. Your driving instructor will create lesson plans and objectives, which you can view via the DRIVE 321 app. At the beginning of each lesson, your instructor will set out the objective for that lesson to give you an idea of what you're going to be working towards over the lesson. You can also expect your driving lessons to be largely supported by our learner app, your instructor will suggest content for you to use outside of lessons to boost your learning, you will also be able to track your progress and view feedback from your instructor.
Where will I be driving during my driving test in Milton Keynes?
Your driving instructor will cover Milton Keynes, Bletchley and many of the surrounding areas during your lessons. As with any area, there are a number of different driving test routes for Milton Keynes, where the local driving test centre is Bletchley. Your driving instructor will show you all of the different likely test routes by taking you for driving lessons in Bletchley throughout your time learning to drive. Ensuring that you are familiar and confident with all of the test routes before your driving test.
How many roundabouts are there in Milton Keynes?
Notorious for it's many roundabouts, there are actually 130 roundabouts in Milton Keynes! Don't worry, we of course wont make you cover all of them during your lessons.
Can I have automatic driving lessons in Milton Keynes?
If you would like to have automatic driving lessons in Milton Keynes, there's no one better to do it with than DRIVE 321 driving school. We have the largest number of manual and automatic driving instructors in Milton Keynes, so we can definitely help you. Our fantastic automatic instructors are fully qualified, friendly and professional; they'll have you driving in no time.
What are the benefits of pass plus courses?
Pass plus courses are a fantastic way for new drivers to expand their knowledge, improve their driving skills and increase confidence. The pass plus course consists of six modules including town driving, all weather driving, driving out of town, night driving, driving on dual carriageways and driving on motorways. During the pass plus course which is a minimum of 6 hours, you will learn how to deal with various road conditions and hazards.
Areas we cover near Milton Keynes
Not live or want to take your driving lessons in Milton Keynes? Not to worry, we also cover the following areas.