Bring your driving lessons in Milton Keynes into the 21st Century by choosing Drive 321. Our driving instructors in Milton Keynes create individual driving lessons in Milton Keynes using the latest technology to enhance your learning. This has helped our learners pass their driving tests fast and with confidence. You will receive detailed feedback via our next-generation app after each lesson, which you can use to track your progress. You will also be able to view exclusive content such as videos, tips and advice.
Whether it's analysing your drive across the notorious Roman Roundabout in Bletchley or figuring out which lane to be in on one of Milton Keynes' many roundabouts, our instructors have all they need with our exclusive Drive 321 app and their extensive local knowledge of the roads. They'll have you joining our high first-time pass rate in no time.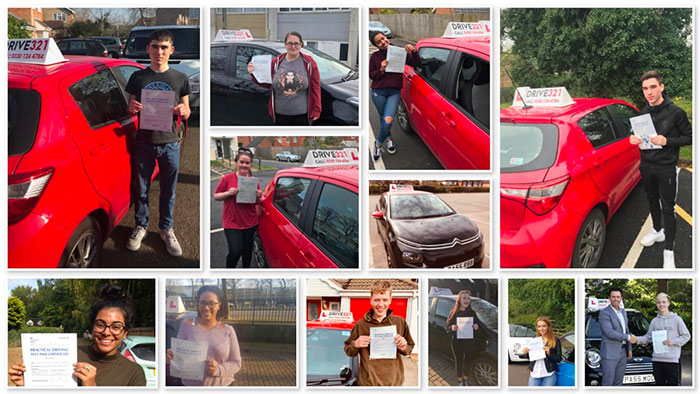 Why DRIVE 321 Driving School in Milton Keynes?
Over 1,000 pupils have passed with our driving school in Milton Keynes.
Local driving instructors in Milton Keynes who follow a code of conduct which protects the consumer - find out more.
Exclusive access to our app - find out more.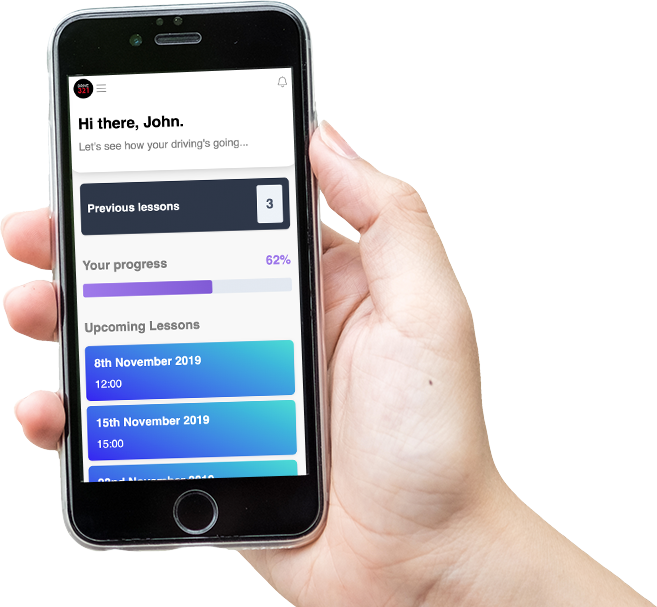 Learner statistics for Drive 321 Milton Keynes
In the last 30 days
15
Number of learner drivers who passed in Milton Keynes
5
Number of perfect/zero minor passes
26
Average hours to pass with us in Milton Keynes
15
Pass photos uploaded to social media
98
Total passes in Milton Keynes this year
What do people think about DRIVE 321 in Milton Keynes?
Rated 5 out of 5
Based on 20 reviews
After 22 hours, I passed first time! Andy was great and made me work on areas I didn't like, which helped improve my driving a lot. I'm glad I decided to use DRIVE 321 driving school and especially happy to have found Andy.
Elaine Donaldson
7th November 2022
I was given DRIVE 321 number by a friend at school, and thanks to them I have passed faster than all of my other friends that were learning at the same time at different driving schools.
Dulanga Gunathilake
6th February 2023
I could able to pass my driving test in the first attempt with the proper guidance from Mr Joseph A. The knowledge and the experience and the way of instructing were 120% over the mark. I would appreciate for the punctuality and the friendly service with the professional manner. Probably the best instructor in the town.
Charlie Levy
19th May 2022
oseph was a brilliant driving instructor that help me pass my test first time. He always helped me focus of what I need to improve on and answered all my questions. Would recommend him to anyone that is looking for a driving instructor.
Cooper Hatfield
7th November 2022
Amazing lessons and the app helped to make sure that all of my lessons where detailed and I knew what I needed to do.
Anish Katechia
18th January 2022
Joseph is an excellent instructor! His lessons are very proactive and he is always looking to improve his students in any way, shape, or form. His teaching style is calm and relaxed but effective and he was instrumental in allowing me to pass first time and in under 25 hours! I would definitetly recommend him to any new driver and it has been a pleasure learning from him.
Aimie Pritchard
19th May 2022
I can't believe I passed on my 18th Birthday! If it wasn't for Josheph and his remarkable teaching skills i never would have been able to pass and I would still be needing to take the bus to school. Best Birthday EVER!!!!
Payton Russell
7th November 2022
Joseph was a great instructor and thanks to his detailed lesson plans I was able to pass both first time and with only 19 hours of lessons.
Darren Holder
4th March 2020
Can not fault my experience learning to drive with Joseph and will be recommending him to all my friends looking to learn to drive soon. I came to him with 0 experience and passed 1st time after 23 hours!
Tommy Curtis
19th May 2022
Would highly recommend Joseph, he a very nice and friendly guy and very easy to get on with and make you feel comfortable and will work with you so your learn the best and easiest way for you, couldn't not fault him.
Best instructor in Milton Keynes without a doubt! Joseph was always super friendly and make me feel so comfortable during my lessons and on my test.
Kourtney Prentice
7th November 2022
By far the best learning experience I could have had, my lessons were always planned around my previous one and followed up making me develop my skills with every lesson.
Rachelle Flynn
7th November 2022
I had a great time learning to drive with DRIVE 321 and thanks to them I was able to pass first time and with confidence.
Millie Paine
7th November 2022
Great at last i passed my Test In Milton Keynes my second attempt. Thanks to my Instructor at DRIVE 321 couldn't have done it without him.
Juan Dayrit
19th May 2022
Joseph has been a great driving instructor and was very helpful identifying what I needed to improve and this led to me finally passing!
Phoebe Bailey
19th May 2022
As someone who is not a very confident driver, Joseph made me feel calm and comfortable in the car when driving! Without Jospeh I wouldn't have been able to pass my test! I recommend Jospeh to anyone who is looking to drive! An amazing instructor and lovely man! Thankyou again Joseph.
Emmie-May Croft
5th March 2020
I had a great experience learning to drive with Joseph. He's a very calm, patient and friendly driving instructor which is exactly what you need when learning to drive! I don't think I could have passed first time without him. Thank you so much!
Ashely Jerson Fernandes
19th May 2022
Professional and instructive. Everything a new learner would want from a instructor!
Tommy Collier
4th March 2020
Andrew is a top bloke and brilliant driving instructor. Had a great time learning to drive with him and passed after 25 hours. Definitely recommend Andrew. Cheers mate.
I would highly recommend Joseph to anyone. I failed my test multiple of times and he never gave up on me! Always found time to do my lessons and tests. He is so patient and I felt so comfortable with him training me. Thank you so much Joseph! It was such a pleasure having you as my instructor :)
Driving test tips for Milton Keynes
Nearest driving test centres to Milton Keynes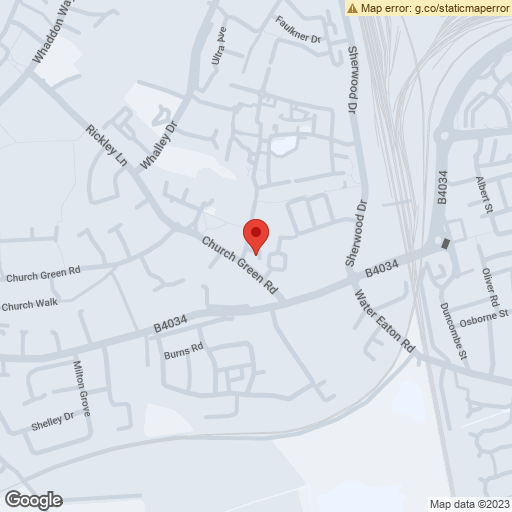 Bletchley
Block 4, Government Buildings, Bletchley, MK3 6DH
4.0 miles away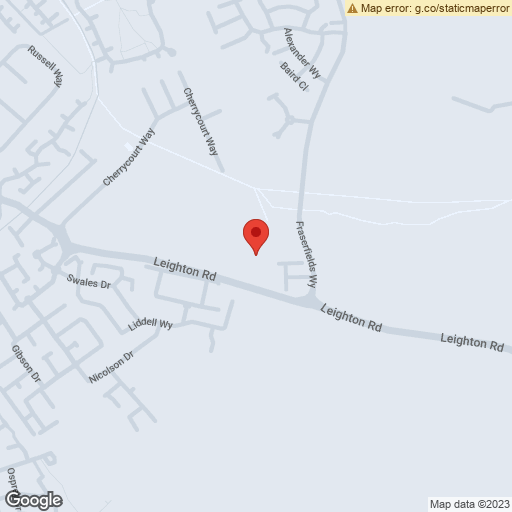 Leighton Buzzard (Stanbridge Road)
Leighton Road, Leighton Buzzard, LU7 4QG
9.0 miles away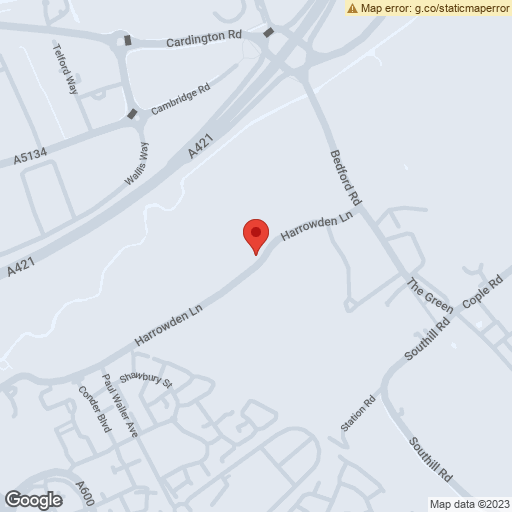 Cardington
Cardington Training Establishment, Cardington, MK44 3EQ
12.5 miles away
Have a question about learning to drive in Milton Keynes?
Frequently asked questions in Milton Keynes
What can I expect from my driving lessons?
Your driving lessons with DRIVE 321 will be strategically planned and organised to help you get the most out of every lesson. Your driving instructor will create lesson plans and objectives, which you can view via the DRIVE 321 app. At the beginning of each lesson, your instructor will set out the objective for that lesson to give you an idea of what you're going to be working towards over the lesson. You can also expect your driving lessons to be largely supported by our learner app, your instructor will suggest content for you to use outside of lessons to boost your learning, you will also be able to track your progress and view feedback from your instructor.
Where will I be driving during my driving test in Milton Keynes?
Your driving instructor will cover Milton Keynes, Bletchley and many of the surrounding areas during your lessons. As with any area, there are a number of different driving test routes for Milton Keynes, where the local driving test centre is Bletchley. Your driving instructor will show you all of the different likely test routes by taking you for driving lessons in Bletchley throughout your time learning to drive. Ensuring that you are familiar and confident with all of the test routes before your driving test.
How many roundabouts are there in Milton Keynes?
Notorious for it's many roundabouts, there are actually 130 roundabouts in Milton Keynes! Don't worry, we of course wont make you cover all of them during your lessons.
Can I have automatic driving lessons in Milton Keynes?
If you would like to have automatic driving lessons in Milton Keynes, there's no one better to do it with than DRIVE 321 driving school. We have the largest number of manual and automatic driving instructors in Milton Keynes, so we can definitely help you. Our fantastic automatic instructors are fully qualified, friendly and professional; they'll have you driving in no time.
What are the benefits of pass plus courses?
Pass plus courses are a fantastic way for new drivers to expand their knowledge, improve their driving skills and increase confidence. The pass plus course consists of six modules including town driving, all weather driving, driving out of town, night driving, driving on dual carriageways and driving on motorways. During the pass plus course which is a minimum of 6 hours, you will learn how to deal with various road conditions and hazards.
Where is the nearest test centre to Milton Keynes?
The nearest driving test centre to Milton Keynes is located in Bletchley, and this is likely where you will take your driving test. When you are taking driving lessons in Milton Keynes, your driving instructor will begin to show you the test routes that you can begin to expect on the day of your test in Bletchley. If you want to take your test in another location, you can also take your driving test in Leighton Buzzard and Aylesbury instead of going to Bletchley.
How many test routes are there in Milton Keynes?
There are currently 15 test routes that you could tackle when you have your test in Bletchley. All of our driving instructors in Milton Keynes are test route specialists and they will tailor your driving lessons around these potential test routes. This allows you to not only know the best ways to tackle driving around Bletchley and Milton Keynes but you can also look out for any potential difficult areas. Whilst you don't have to take your driving test in Bletchley we do recommend you take your test in Bletchley as you will be more used to driving on those roads.
Areas we cover near Milton Keynes
If you do not want to take your driving lessons in Milton Keynes, we also cover the following areas.