When taking your driving lessons in Hitchin with Drive 321, you will receive teaching from a high grade driving instructor, help from our friendly office team and support from our handy modern app. All of this and more is what contributes to making our students so successful and our first time pass rate so high.
We are not just your average driving school and we promise the results you will get with us will be far from average. Our first time pass rate is more than double the national average and our pass time is half the time students usually pass in. We combine quality teaching with the latest clever technology, to enhance your learning experience and help you to learn faster.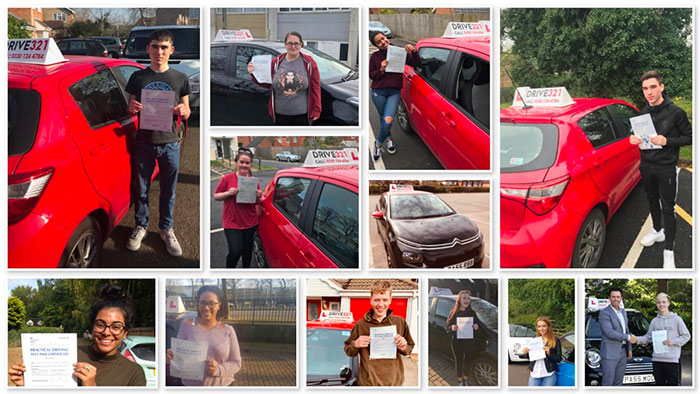 Why DRIVE 321 Driving School in Hitchin?
Over 1,000 pupils have passed with our driving school in Hitchin.
Local driving instructors in Hitchin who follow a code of conduct which protects the consumer - find out more.
Exclusive access to our app - find out more.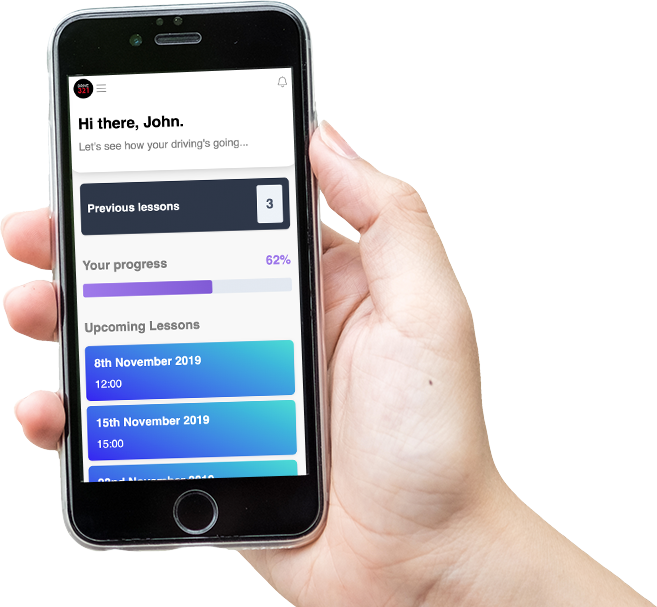 Learner statistics for Drive 321 Hitchin
In the last 30 days
32
Number of learner drivers who passed in Hitchin
13
Number of perfect/zero minor passes
26
Average hours to pass with us in Hitchin
32
Pass photos uploaded to social media
366
Total passes in Hitchin this year
What do people think about DRIVE 321 in Hitchin?
Rated 5 out of 5
Based on 11 reviews
Grace Garthwaite
5th September 2021
George is an outstanding instructor. Throughout every single lesson he remained calm and reassuring which made me relax and feel safe learning on the roads. He worked hard to observe and listen to the help I needed to progress and always came up with solutions to iron out any mistakes I made. He was very flexible with any thing that popped up that effected our lessons and even did extra lesson with me on a Sunday and a bank holiday to ensure I was ready for my test which I passed first time, all thanks to him. His lessons were enjoyable and stress free and I couldn't recommend him more.
George is amazing! He is the most patient and kind instructor I've ever had. Especially for someone who has anxiety/ mental health issues like myself.
He is always calm, reassuring and never raises his voice. It took me a long time to step out of my comfort zone and I was a learner of his for a long time but he never lost patience with me.
I have recommended him to many friends and could not be happier with our lessons spent together. :)
Max Garthwaite
31st August 2021
I could not have asked for a better driving instructor. George is one of the most patient people I've ever met. Not once did I feel pressured, I was made to feel very relaxed which lead me to excel in my lessons and pass within 2 months. He was flexible and went out of his way on multiple occasions to cater for my changing schedule and gave me extra lessons and support on the week of my driving test. I thoroughly enjoyed my lessons and could not recommend George more.
Greig Hearne
14th November 2022
George is super friendly and calm, extremely patient, can not recommend him highly enough. Thank you George.
Lauretta
19th December 2021
George has been the best instructor I've had and couldn't ask for better. He's been so calm throughout all my lessons and this helped me with deal with my anxieties that I had picked up from some of my previous instructors.
Very encouraging, I don't remember him getting angry even when I made mistakes and this made the environment very conducive for me. He also advised when I'd be ready for my test and so we worked towards getting there. (At first, I was stubborn but later I listened because I could see he wanted the best for me)
I'm so glad I passed with you George.
Thank you and many blessings!
Ostara
2nd September 2022
George has been an Excellent instructor, always understanding and clear with instructions.
He really helped me gain confidence driving during my lessons especially after being in a car crash!
Sarah Carter
24th December 2021
George was such a fantastic instructor - the kind I was hoping for. So knowledgeable, patient, kind and helpful. He has given me back my confidence to drive - I learnt many years ago and without driving all that time I really lost confidence in my ability. Since I started my refresher lessons with George, I felt so elated and proud after each lesson and felt like I had made alot of progress each time. You know you are driving with an expert - he gives great constructive advice, makes you feel really safe and takes alot of time to plan and work out what the best things to cover are - and openly discusses with you things that are going well and that need improvement. I am now confident to drive my new car and feel like a very safe and confident driver after all my lessons with George.

He made driving feel fun and enjoyable - I found myself looking forward to lessons instead of dreading them when I first learnt all those years ago!
Thank you George !! :)
Vilomi Bhatia
6th September 2021
George is the best driving instructor I've ever had! He's calm and methodical and helped to significantly improve my driving in a short space of time. He's very knowledgeable and experienced. He teaches you how to drive rather than to just pass your test.
Chloe Mitchell
14th February 2022
George was an amazing instructor, he remained calm and reassuring throughout my experience. He enabled an open discussion of reflecting on my driving and what went well and what I could improve in order to better my driving. He also remained flexible and helpful at arranging my lessons to best suit me. Overall, he helped me pass my test first time and further my confidence as a driver, I would recommend him to anybody!
Peter
28th September 2022
George is a fantastic driving instructor. He is very patient, creates a calm atmosphere and put me in great stead for my driving test which I passed first time. I would thoroughly recommend George!
In my experience George is an excellent driving instructor. I had previously tried 2 different instructors who I didn't feel like I was making much progress with however George helped me a lot with my nerves and, with his teaching, has allowed me to pass my test
Driving test tips for Hitchin
Nearest driving test centres to Hitchin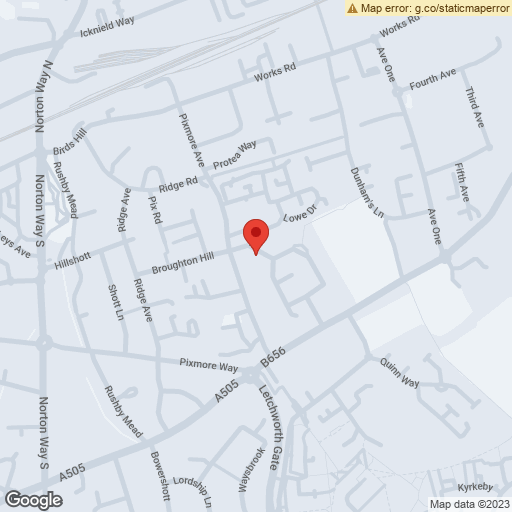 Letchworth
Jackmans Place, , SG6 1RF
3.8 miles away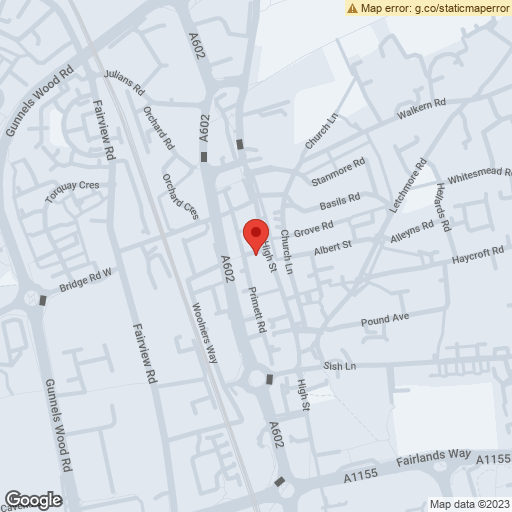 Stevenage
3 Drapers Way, Stevenage, SG1 3DT
4.3 miles away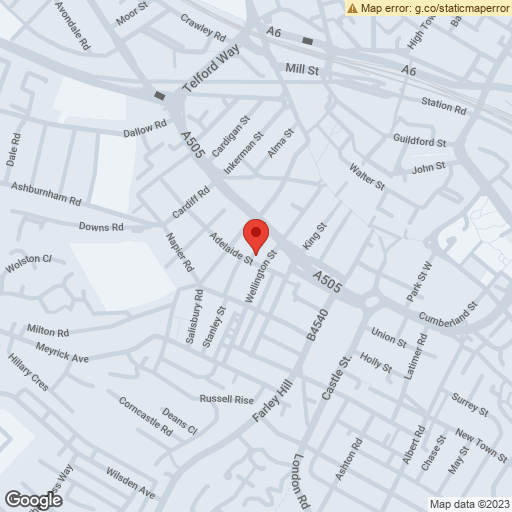 Luton
6 - 10 Adelaide Street, Luton, LU1 5BT
7.4 miles away
Have a question about learning to drive in Hitchin?
Areas we cover near Hitchin
If you do not want to take your driving lessons in Hitchin, we also cover the following areas.