At Drive 321, we have a proven formula for helping you pass your test fast and first time. We can get you passed fast using the best, highly rated driving instructors in Luton and the latest technology. Your driving lessons in Luton can be tailored to meet your requirements, meaning you won't be spending money unnecessarily. We offer manual and automatic driving lessons with a male or female driving instructor - the choice is yours! Our driving lessons in Luton can even be taken as an intensive course.
If you need to pass fast, take an intensive driving course in Luton. When you book your lessons with us, you'll receive your login information for our first-class learner driver app. Use the app to practise some theory questions, gain feedback from your instructor, see your learning to drive progress and more! All of this will benefit you in your knowledge and will see you get on the road fast.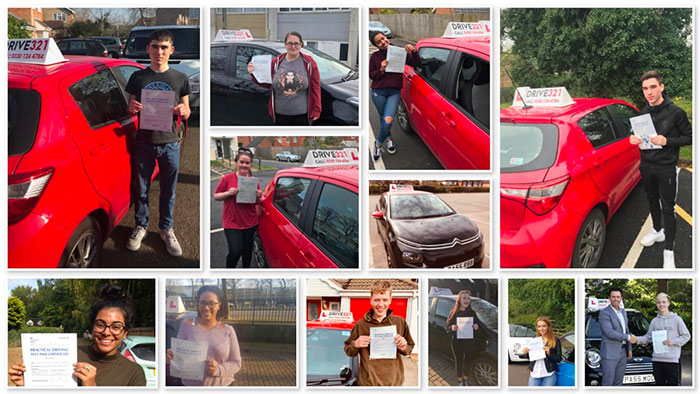 Why DRIVE 321 Driving School in Luton?
Over 1,000 pupils have passed with our driving school in Luton.
Local driving instructors in Luton who follow a code of conduct which protects the consumer - find out more.
Exclusive access to our app - find out more.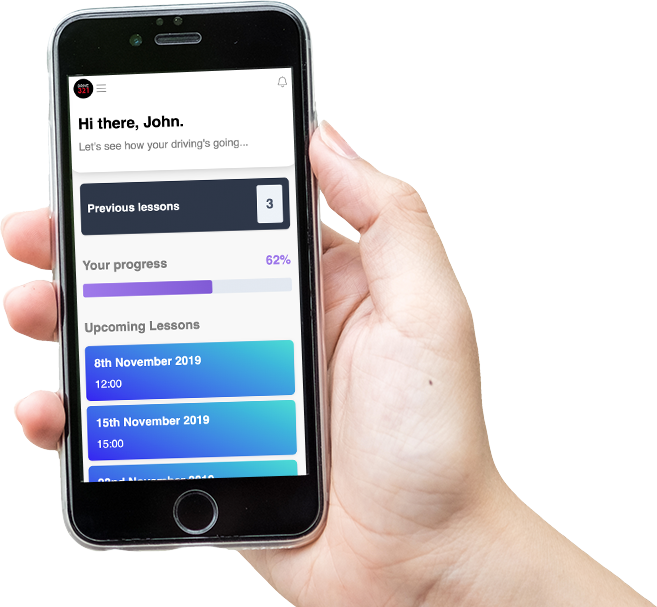 Learner statistics for Drive 321 Luton
In the last 30 days
16
Number of learner drivers who passed in Luton
3
Number of perfect/zero minor passes
26
Average hours to pass with us in Luton
16
Pass photos uploaded to social media
97
Total passes in Luton this year
What do people think about DRIVE 321 in Luton?
Rated 5 out of 5
Based on 10 reviews
Jordanne Wilkins
19th May 2022
It feels amazing to have passed first time, thank you so much Shamsul for all of your outstanding hard work and help.
Paloma Hays
19th May 2022
If you want to pass fast make sure you choose to learn with Shamsul and drive321 as he is by far the best instructor in Luton and I'd still be taking lessons if I was with any other driving school
Karen O'Doherty
19th May 2022
I had a fantastic time learning to drive with Shamsul and I wouldn't have passed without him!
Liam Monaghan
19th May 2022
Great service from the moment I phoned up to the moment I passed. Thank you everyone at DRIVE 321 for making my learning to drive experience so simple and easy.
Megan Gallagher
19th May 2022
I was recommended to learn with drive321 after my friend passed with them and I am so happy that I did as I am now able to go and drive my own car and I have no need to get the bus to college anymore!
Aaron Gibson
19th May 2022
Good instructor. Passed first time :)
Lewis Bristol
19th May 2022
Brilliant instructor, always turned up on time and with a smile and always knew what I needed to do to progress with my lessons.
Harriette Duncan
19th May 2022
I came to DRIVE 321 after struggling to learn with another driving school and I am so happy that I made the switch as now I have passed with confidence.
Martin Joyner
19th May 2022
I managed to grab an early test and thanks to Shamsul knowing the test routes he got me up to scratch in ten hours and now I can hit the road on my own.
Jenny Watson
19th May 2022
I am so thankful for drive 321 and my instructor as they helped me everystep of the way and the office team provided me with the best instructor who managed to get me ready for my test and helped me to execute a faultless test.
Driving test tips for Luton
Nearest driving test centres to Luton
Luton
6 - 10 Adelaide Street, Luton, LU1 5BT
2.0 miles away
Leighton Buzzard (Stanbridge Road)
Leighton Road, Leighton Buzzard, LU7 4QG
7.6 miles away
Stevenage
3 Drapers Way, Stevenage, SG1 3DT
10.5 miles away
Have a question about learning to drive in Luton?
Frequently asked questions in Luton
How many driving lessons will I need?
The number of driving lessons in Luton needed to achieve a test ready standard, varies from pupil to pupil. On average, pupils learning to drive with us passed after just 26 hours of lessons last year. However, this is only our average, you may need less or more hours depending on any previous experience and how quickly you learn.
How will my driving instructor prepare me for my driving test?
Your driving instructor will be preparing you for your driving test from your very first lesson. We will help you with every step leading up to the practical test, providing help with your driving theory test, teaching you the 'show me, tell me' questions, assisting with booking your driving test and much more. Your driving instructor will show you the local driving test routes in Luton so that you are familiar and comfortable with them for your test. As you reach a test ready standard, your instructor will conduct regular mock driving tests to give you an idea of what the real thing will be like and to see any areas that need improvement before your test.
Do you cover any of the surrounding areas near Luton?
At DRIVE 321, we have a huge number of instructors covering Luton and many of the surrounding areas. We want to make our driving lessons available to as many people as possible, which is why we aim to have instructors in every postcode. We offer driving lessons in Dunstable, Houghton Regis, Caddington, Warden Hill any many other areas around Luton.
How will I know how many driving lessons I need?
On average when learning to drive with us, pupils passed after just 26 hours last year. However, this varies for each learner. When you start learning to drive, your instructor will give you an indication of how many hours you're likely to need. We highly recommend having a 2-hour introduction lesson where you instructor can assess your driving ability and get an idea of how many lessons you might need.
Do you have female instructors?
We offer female driving instructors in Luton, and if you specifically want to learn with a female instructor, that can be arranged. All of our driving lessons in Luton are carried out to the highest standard, and we make sure that when you learn with our instructors, you are fully fulfilled. If you want to switch to a female instructor from your current one, give us a call to arrange this for you.
I am after cheap driving lessons to go along side my studying, can you help?
Our driving lessons in Luton are not only carried out by Grade A instructors, but they are also great value for money. Our driving instructors in Luton make sure that you achieve your goal as quickly and safely as possible.
Areas we cover near Luton
Not live or want to take your driving lessons in Luton? Not to worry, we also cover the following areas.