Drive 321 has been provided driving lessons in Sutton Coldfield for over 10 years. We are so confident you will enjoy your first lesson with us we offer a no likey - receive a refund offer on your first driving lesson. When you start your driving lessons with us, your Grade A instructor will ensure you are taught to a level which you understand, learn and progress in every lesson. All of your lessons will be recorded, progress checked and feedback will always be recorded too at the end of each lesson via our next generation App which you will receive exclusive logins to.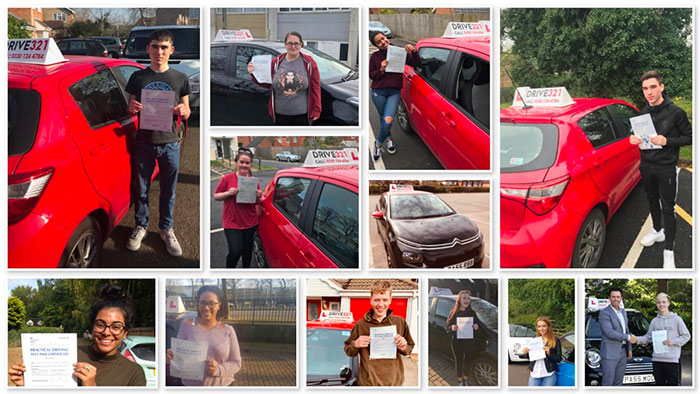 Why DRIVE 321 Driving School in Sutton Coldfield?
Over 1,000 pupils have passed with our driving school in Sutton Coldfield.
Local driving instructors in Sutton Coldfield who follow a code of conduct which protects the consumer - find out more.
Exclusive access to our app - find out more.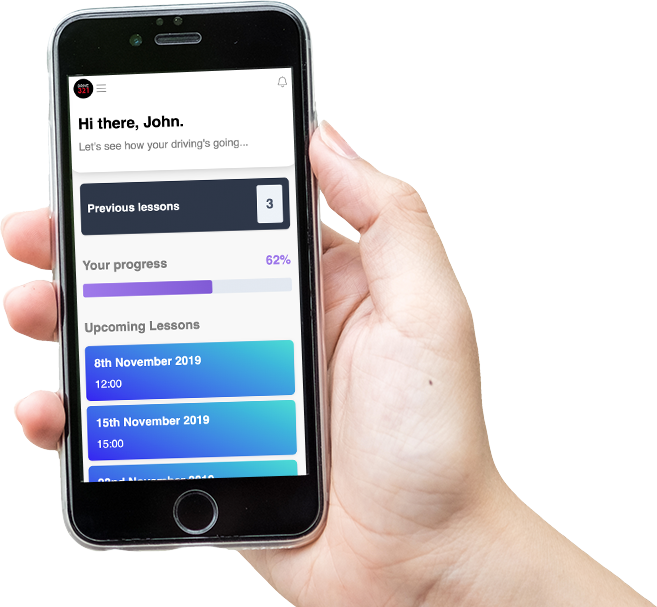 Learner statistics for Drive 321 Sutton Coldfield
In the last 30 days
17
Number of learner drivers who passed in Sutton Coldfield
4
Number of perfect/zero minor passes
26
Average hours to pass with us in Sutton Coldfield
17
Pass photos uploaded to social media
333
Total passes in Sutton Coldfield this year
What do people think about DRIVE 321 in Sutton Coldfield?
Rated 5 out of 5
Based on 21 reviews
Thank you so so much to Shahid, best driving instructor in Birmingham. Without him I would never have passed my driving test as quickly as I did! Thanks Shahid.
Passed first time with Shahid. Excellent driving intructor and a lovely person, definatley would recommend him.
Brian Ciborowski
21st October 2020
Best driving instructor I have ever had, explains clearly and is a cool guy. Highly recommend!
Dan Buckley
17th May 2022
Due to my original instructor becoming ill i had to change instructors. It was a blessing in disguise as Shahid made me feel very calm and gave me my confidence back. His techniques for the manoeuvres are very good and easy to learn so i was no longer worried about them on my test and i was more than capable doing all of them.

I passed first time today and it's all thanks to Shahid and i would 100% definitely recommend him as an instructor.
Kerianne Heaton
12th August 2020
Passed my practical test this week thanks to Shahid! He is the third instructor I've had and by far the best. I learnt more from him in a relatively short amount of time than with the others combined! Nothing was rushed, but skills were worked through efficiently and I quickly felt up to standard and confident going into the test. Couldn't recommend any more highly, thanks so much!
Really grateful to have found such a supportive instructor, after a couple of years of on/off driving I finally felt confident and was able to pass! Can't recommend enough as he takes pride in all his learners and genuinely wants to get you that pass. Thank you!
Outstanding driving instructor. Shahid is a very charismatic person who always remained patient despite several bad habits that I struggled changing. He explained and taught me thoroughly on how to drive the proper way. Despite several cancellations because of lockdowns Shahid boosted my confidence and I managed to pass first time. I would highly recommend him.
Dayle Macallister
24th April 2021
Excellent driving instructor that I couldn't recommend more.
Passed with Shahid on my first attempt despite the stoping and starting of lessons because of the lockdowns.
He always remained calm and was able to explain any driving errors made in a simple way and gave suggestions on how to avoid them the next time out.
I always felt like I was developing and could see the progression in my driving after each lesson.
Sunna
25th September 2020
Passed my practical today!! Without shahid I wouldn't of done it first time within the pace of 2 months. Glad I've managed to come across a patient & polite instructor. I would highly recommend him :). Thanks again shahid!
I joined Drive 321 after failing my driving test with another instructor, I was gutted because I really wanted to pass the first time. Shahid showed me the right way to drive and managed to unteach me all of the bad habits I had learnt from my old instructor. I passed after just 3 weeks with Shahid. My only regret is I wish I'd found him sooner!
Ella Simpson
26th April 2021
I have had Shahid for over a year now and he is such an amazing instructor! He is so passionate about driving and wants only the best for his learners. he's is very patient and caring and I will definitely recommend him!
Shahid is very charismatic and supporting to learners, but is also very thorough in his teaching. He will ensure that you are the best driver you can be before your driving test.
Molly Caines
21st May 2021
Couldn't ask for a better instructor 😊 so helpful & motivated to make you pass first time !
Shahid the best instructor I had.Make me feel very comfortable and confident...I pass in my first attempt with two minors.
Highly recommanded
The best experience he make things look so easy...
He was amazing, whenever I was anxious he would always calm me down and make sure I am okay to carry on the lesson. You can always have a laugh with him, he always knows how to make you feel better when you're feeling a bit down. I am so glad I had Shahid as a driving instructor he was wonderful. Thank you Shahid
Megan Harrison
11th June 2021
Shahid is the best driving instructor I could have asked for! Very patient, always on time. I passed today with 3 minors.
Denzel Kawonza
11th May 2021
Amazing experience, was very thorough with his teaching. Passed on the first time of doing my test with Shahid.
Wariboko Ibinabo Saturday
25th September 2020
Mr Shahid Rahman is a Very good instructor who is patient with you no matter the mistakes you repeat but he can scold you too but the guy just knows how to do his job. I did knew how to drive before meeting him but he threw away all my bad habits in driving and moulded a new good driving habit. He talks with you all the time even outside of work just to keep a good driving skills. Despite failing twice but he still came through for me, he listens to you so much and the best part of him is that he gives you the best confidence when you're on the wheels.God bless Mr Shahid. Finally I passed. Can't thank Shahid enough. He is the best instructor to put your money on.
Hayyan Jamal
3rd May 2022
Passed my test today and without Shahid I would not have passed. Had a few problems with previous driving instructors but Shahid is the best instructor in West midlands hands down. The confidence he gives you is amazing. You truly believe you will pass. He can be firm at times (hopefully he doesn't see that) but its only because he is passionate. Loved having lessons with him and will miss having lessons with him. Lessons were a blast no awkwardness as you get from other instructors. Hope Shahid keeps on killing the game! God willing.
Shahid is an Excellent driving instructor. Very patient and pleasant person. I passed my driving test having followed the instructions he gave me. I recommend him to people who want to pass their driving test with ease. Thank you so much Shahid. Please continue the good work you have started. You are blessed in the work you do.
Driving test tips for Sutton Coldfield
Nearest driving test centres to Sutton Coldfield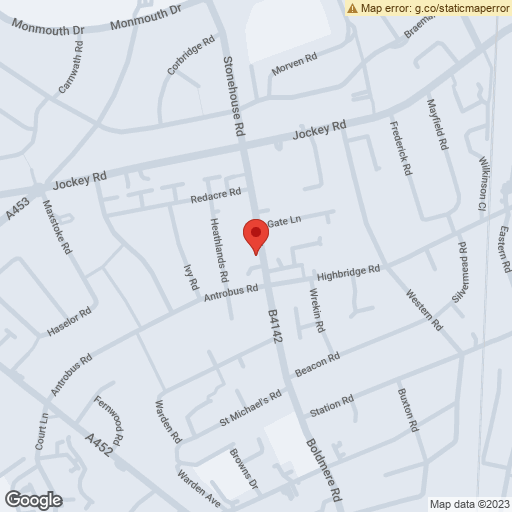 Birmingham (Sutton Coldfield)
110 - 116 Boldmere Road, Sutton Coldfield, B73 5UB
1.2 miles away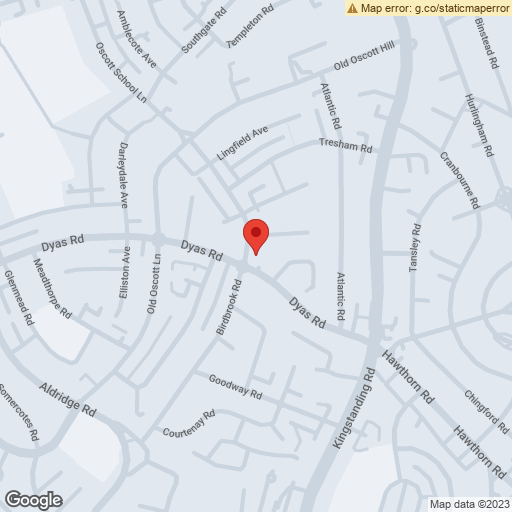 Birmingham (Kingstanding)
205 Birdbrook Road, Birmingham, B44 9UL
3.1 miles away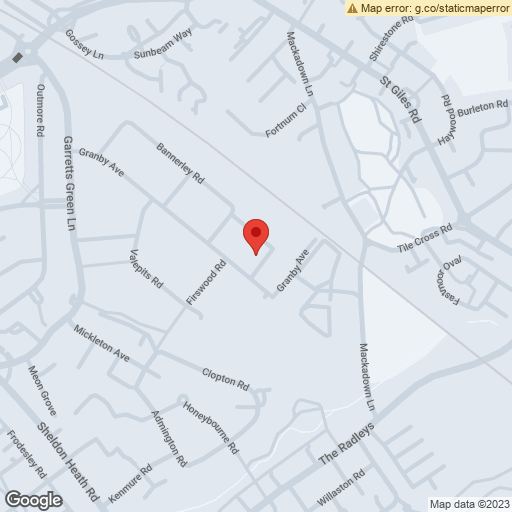 Birmingham (Garretts Green)
Granby Avenue, Birmingham, B33 0SD
6.5 miles away
Have a question about learning to drive in Sutton Coldfield?
Areas we cover near Sutton Coldfield
If you do not want to take your driving lessons in Sutton Coldfield, we also cover the following areas.