Start your driving lessons in Uxbridge now with a top DRIVE 321 driving instructor who will help you get your driving licence in no time. We have been creating fantastic drivers for over 10 years and know exactly what it takes to help you become a confident and safe driver. Our driving instructors in Uxbridge will have you tackling the roads like a pro and mastering the driving manoeuvres ASAP!
Our driving school aims to bring driving lessons into the 21st Century, improving your experience learning to drive and speeding up the process. We have worked hard to develop our smart learner app to make learning to drive a more digital experience to help you pass faster.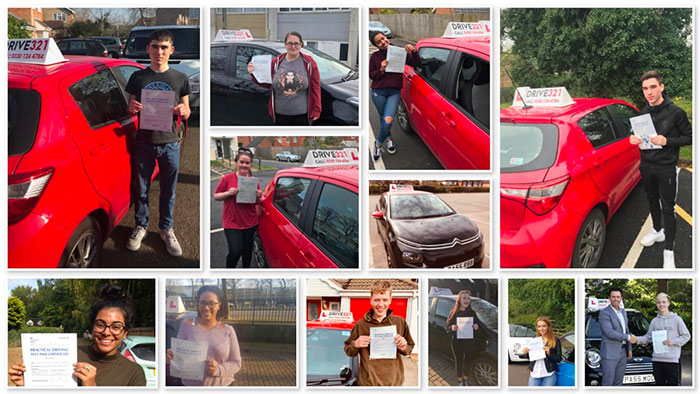 Why DRIVE 321 Driving School in Uxbridge?
Over 1,000 pupils have passed with our driving school in Uxbridge.
Local driving instructors in Uxbridge who follow a code of conduct which protects the consumer - find out more.
Exclusive access to our app - find out more.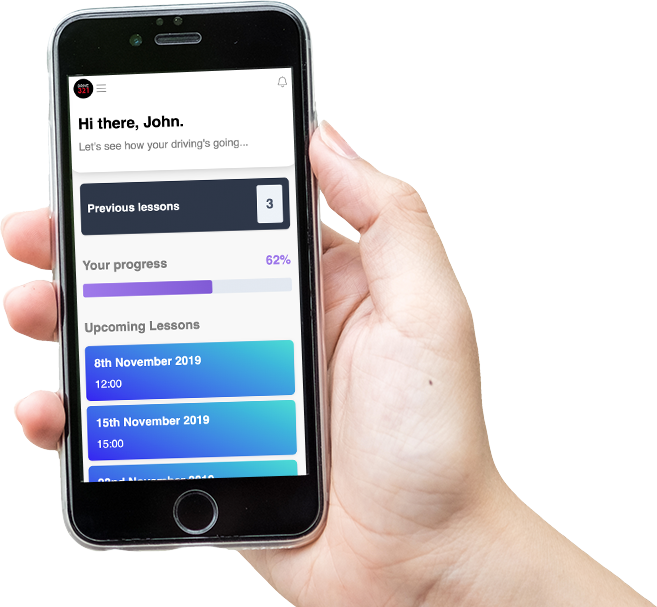 Learner statistics for Drive 321 Uxbridge
In the last 30 days
55
Number of learner drivers who passed in Uxbridge
23
Number of perfect/zero minor passes
26
Average hours to pass with us in Uxbridge
55
Pass photos uploaded to social media
109
Total passes in Uxbridge this year
What do people think about DRIVE 321 in Uxbridge?
Rated 5 out of 5
Based on 7 reviews
Luke Paradise
4th May 2022
I was not the best when I started with mr salih he was the second driving instructor I went to as the other ones I didn't feel like I was improving but soon as I went to salih it all changed he helped me on all my weak spots and was so patient and caring and he really cares about he's pupils and really wants them to succeed and I would 100% recommend him to do your driving lessons with as you'll learn way more and faster and end up saving money in long run , but overall he is a fantastic person and can't ask for anyone better 🙌
He is experienced Instrucdor and teaching step by step so well and notice all things you require for test I just booked 5 sections with him and passed in first time
He is best .
Aderemi Onalaja
5th April 2022
After learning from years, Salih is the best instructor I've used so far. Patient, knowledgable & ensures that you understand a topic before moving on to the next.

Would recommend Salih to anyone & thanks again for helping me pass!
Nathalie
24th February 2022
Salih has been very good at teaching me how to drive and pass my test the first time. I really like his approach where he teaches you how to drive and not only how to pass the test in your area. It has been very useful and made me feel safe and confident to drive independently now that I have passed. Thanks a lot!
Salih was an excellent teacher and helped me to pass first time.
Baptist Xavier Dias
26th March 2022
Salih is a great person to train with. He's patient and quite knowledgeable. His teaching approach has helped me to clear the driving test without any hassle.
I highly recommend Salih as a driving instructor.
Amazing Experience really helped me with getting confident on the road. Took his time teaching me all the basics and then getting advanced at my pace. Would recommend to anyone as I believe Salih is just that good!
Nearest driving test centres to Uxbridge
Uxbridge (London)
Unit 7, Trade City Business Park, Uxbridge, UB8 2DB
0.7 miles away
Yeading (London)
Cygnet Way Willow Tree Lane, Yeading, UB4 9BS
3.1 miles away
Southall (London)
295 Allenby Road, Southall, UB1 2HD
4.2 miles away
Have a question about learning to drive in Uxbridge?
Areas we cover near Uxbridge
Not live or want to take your driving lessons in Uxbridge? Not to worry, we also cover the following areas.